The world's fastest fully electric ship, the Candela P-12 Shuttle is set to begin service in Sweden's capital Stockholm next year.
With operating speeds of up to 30 knots, whilst producing zero CO2 emissions, it is currently the world fastest zero-emissions boat. If that isn't impressive enough the electric boat's makers claim it can 'fly'… Well sort of.
The boat's unique design has three carbon-fibre wings which extend from underneath, allowing the ship to lift itself above the water, reducing drag with increased speed and stability.
The electric boat will "fly" across the waterway between the rapidly expanding suburb of Ekerö and the city centre of Stockholm. The 15km route will take the Candela P-12 Shuttle only 25 minutes to complete compared to around an hour each way on the Metro and the current ferry. It is hoped the new shuttle will make marine public transport to the city more attractive than trains, buses and cars.
Smooth and quiet sailing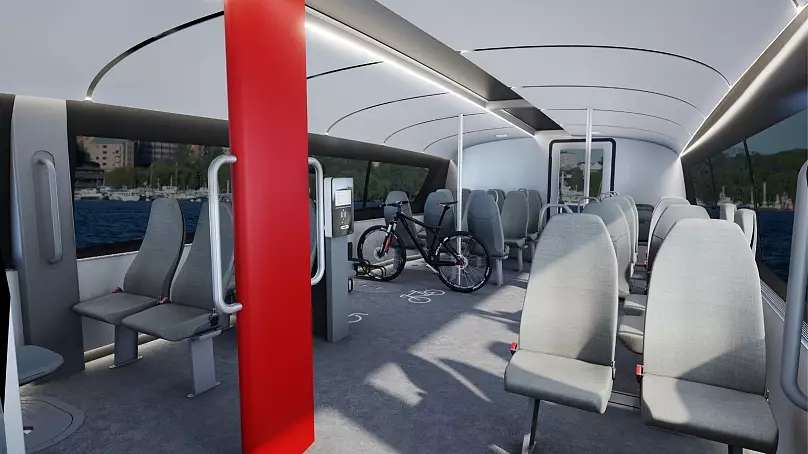 Stockholm has a 12-knot speed limit for boats on this waterway to minimise noise and wave creation. However the P-12 Shuttle has been granted an exemption to the speed limit, owing to the innovative design which allows it to travel at full speed without causing waves and excess sound.
Erik Eklund, Vice President of Commercial Vessels at Candela, said:
"There's no other ship that has this kind of active electronic stabilisation. Flying aboard the P-12 Shuttle in rough seas will feel more like being on a modern express train than on a boat: it's quiet, smooth and stable."
The Candela P-12 shuttle will begin a 9 month trial in 2023. If the trial is successful there is hope that it may replace Stockholm's entire fleet of over 70 diesel boats ,making the waterways not only emission-free, but also much more accessible.