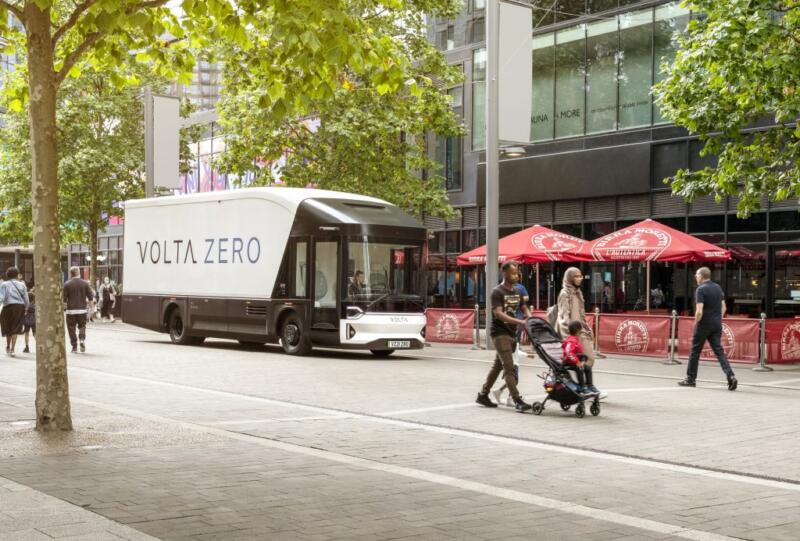 Volta Trucks is beginning production on their Volta Zero 16 Tonne truck later this year, thanks to securing funding. Volta Trucks, a new company from Sweden, is the world's first fully electric truck company. Their flagship truck, the Volta Zero, promises a much smaller carbon footprint. Their travel range will be 150 to 200km on a single charge- making them ideal as city-dwelling delivery trucks.
The first trucks to roll off the production line in 2022 will be piloted by customers in London and Paris. These cities were chosen due to having notoriously treacherous delivery routes, because of traffic congestion, narrow streets and a high number of bike users. However, Volta Trucks believe they have improved safety thanks to the driver's seat being situated in the center of the vehicle! According to the company this improves driver visibility.
Whilst the trucks initially will be driver-controlled, there are plans to work on self-driving capabilities in time. Volta already has 5,000 orders backorders, which it plans to deliver during 2023 using a custom-built production facility in Austria. Volta plans to ramp up production in the next few years, producing 14,000 and 27,000 trucks in 2024 and 2025 respectively.
CEO of Volta Trucks, Essa Al-Saleh, said that current orders exceed €1.2 billion. "[This] gives us and our investor confidence that our pioneering product and service offering is both wanted and needed by our customers." Al-Saleh also said "As an innovator and disruptor in commercial vehicles, we are working at industry-leading pace and have significant ambitions."
Steady growth in EVs
Consumer electric vehicle sales have been growing steadily over the past few years. With electric and PHEV sales making up 10.3% of all sales in 2021 up from 5.3% in 2020. The commercial electric vehicle market was worth $52.99 Billion USD in 2020 and is expected to reach 252.97 Billion USD by 2026. Thus offering a very lucrative market for Volta Trucks to enter as the first fully electric truck company.
Click here to see how Porsche's electric vehicle is outselling their flagship car!