The UK's NHS (National Health Service) is trialing using drones to fly chemotherapy drugs to cancer patients. The trial is taking place between Portsmouth Hospital University NHS Trust and St Mary's Hospital on the Isle of Wight. Currently it takes up to 4 hours to get chemotherapy drugs between the two hospitals. The drones will reduce that time to just 30 minutes.
The Isle of Wight is a small British island off the coast of the UK. Due to its remote location it is difficult to transport cancer therapy drugs, as these drugs have a short shelf-life. Using drones will make it much easier for locals to access chemotherapy, many of whom currently travel to the mainland UK to access treatment.
"We are still at a relatively early stage but the use of drones to transport medical supplies is a concept that has radical and positive implications for both the NHS and for patients across the UK as well as the Isle of Wight," said Isle of Wight NHS Trust CEO Darren Cattell.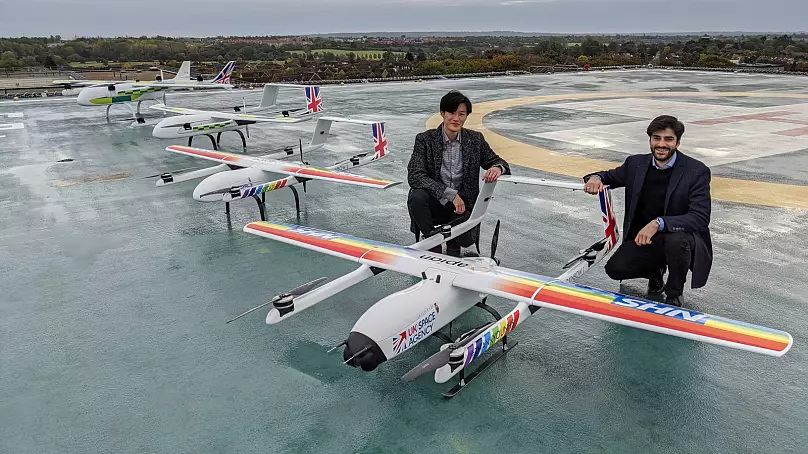 The NHS teamed up with tech company, Apian to make the drones. Apian is a startup company that specialises in making medical drones, founded by a team of NHS doctors in training and ex-Googlers. The drones they are using to fly the chemotherapy medication can hold up to 20kg in weight, with each delivery replacing two car journeys and one hovercraft or ferry journey, saving both time and emissions. The drones have a max running time of 1.5 hours and can travel up to 100mph!
After the trial in The Isle of Wight, the drone program will be expanded to Northumbria.
Health and Social Care Secretary Sajid Javid said: "I want England to become a world leader in cancer care and using the latest technology to deliver chemo by drone means patients will have quicker, fairer access to treatment no matter where they live.