There's always something positive happening in the world. We're going back in time to look at some of the good news in history for the week of 4th July.
July 4
Slavery is abolished in New York in 1827
Slavery is abolish in New York on July 4 1827. New York was the first state to pass a law for the total abolition of legal slavery. 4600 enslaved men and women freed on that day, which was 11% of the population of New York.
July 5
Largest hoard of Anglo-Saxon gold is discovered in 2009
The largest hoard of Anglo-Saxon gold is discovered in the village of Hammerwich in England on July 5th 2009. More than 4,600 items were found, most of which were weapons. The items were dated between the 6th and 7th CE, and were bought by the Birmingham Museum and Art Gallery and the Potteries Museum & Art Gallery for £3.285 million.
July 6
Paul McCartney and John Lennon meet for the first time in 1957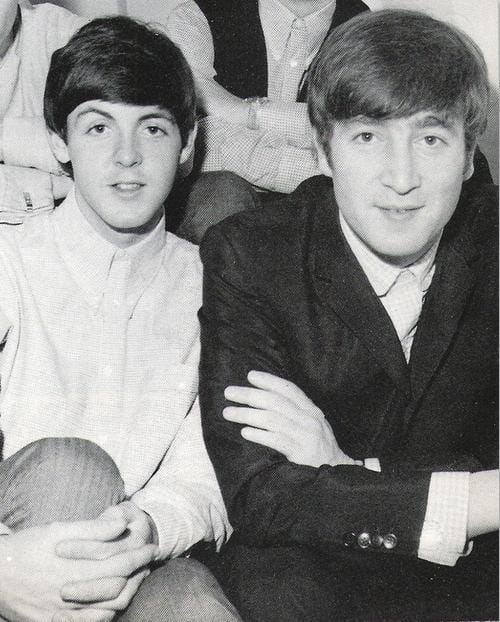 Pop and rock history was made on the 6th July 1957 when Paul McCartney and John Lennon met for the first time. The pair were famously members of The Beatles along with Ringo Starr and George Harrison. They met at St Peter's Church in Liverpool whilst Lennon was performing with her previous band Quarrymen.
July 7
Tesla produces the Model 3
Tesla produces its first mass-market car the Model 3. The car has been the best selling electric vehicle (EV) in the world since 2020. It became the first EV to pass the 1 million sales mark in 2021.
July 8
Boys are rescued from Tham Luang cave in Thailand in 2018
Four boys are the first to be rescued after 16 days, from Tham Luang cave, Thailand, by Thai and international rescue team. Eventually all boys would be rescued from the cave.
July 9
Voyager 2 passes Jupiter in 1979
On June 9 1979 the spacecraft Voyager 2 flew past Jupiter, and at its closest point was 400,785 miles (645,000 kilometers) away. The photos transmitted included new information on the planet's clouds, its 4 moons, and ring system.
Click to see another good news in history story from 1995, when spacecraft Galileo orbited Jupiter.
July 10
Original sketch of Winnie the Pooh sells for £430,000 ($568,761) in London in 2018
An original sketch sold of Winnie the Pooh for a record price, becoming the most expensive book illustration sold. The framed ink drawing of The Original Map of the Hundred Acre Wood was created by E.H. Shepard who provided the illustrations for the A.A. Milne books.