Italy is using ex-Mafia housing for a good cause, by housing people fleeing from war-torn Ukraine.
Since the beginning of the war in Ukraine Italy has taken in over 100,000 refugees. And with an influx of people, additional housing was needed. The Italian government have already seized over 40,000 properties from the Mafia, as part of their anti-corruption campaign. Hundreds of these houses have now been utilised to house refugees.
Tetiana escaped from her home in Bucha, Ukraine. She left with her children and mother after the war in Ukraine started, and sought refuge in Rescaldina, north of Milan. She now lives in a flat seized from the 'Ndrangheta, the Calabrian mafia.
Tetiana has received a warm welcome from her local community, including the local mayor, Gilles Andrè Ielo, who is happy to help the family in need.
"The fact that they were not in a reception centre with too many people, but rather in a proper house made them feel much calmer," Ielo said.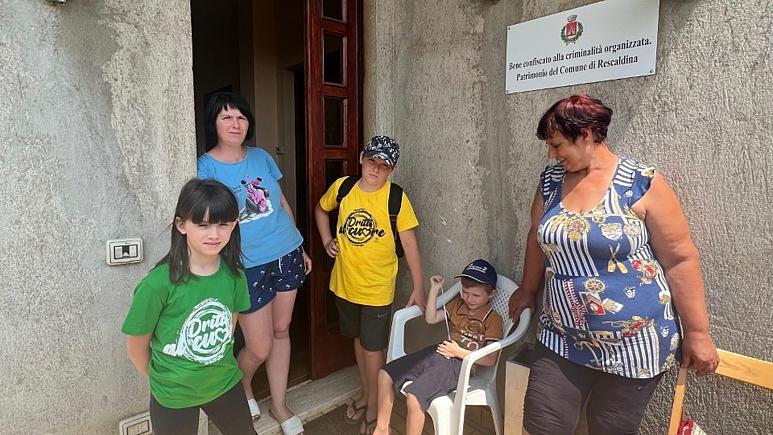 In 2020 the government seized €1.5 billion in assets alone from the mafia. In the town of Sorbolo Mezzani, 144 properties were seized- more than anywhere else in the region. Ten of these properties have been made available for refugees, and the town has housed 60 Ukrainians so far. Locals of the town have banded together to assist the refugees, giving away furniture and appliances for their new homes.
Alice Parma is the mayor of Santarcangelo, a town in the region of Rimini. She believes the dark past of the mafia can be counteracted by providing a social service to refugees:
"Assets seized from the Mafia are a stain on our communities and can become a source of shame," Parma says. "By giving them social value, we are also helping resolve darker elements of our town's past."