An old, chipped mug depicting the former English monarch Charles II has sold at auction for £14,000- netting the couple who sold it £12,000, with auction fees on top.
It was picked up at a flea market for £2, and features a hand-painted image of Charles II. The mug also has the date 1660 written on it- which was a year before Charles II's coronation, but the same year he retook the throne after the death of Oliver Cromwell.
The auction catalogue described the mug as being "a tin glazed commemorative mug with polychrome decoration depicting a bust length portrait of King Charles II, crowned and wearing armour and titled 'CD2 and 1660′".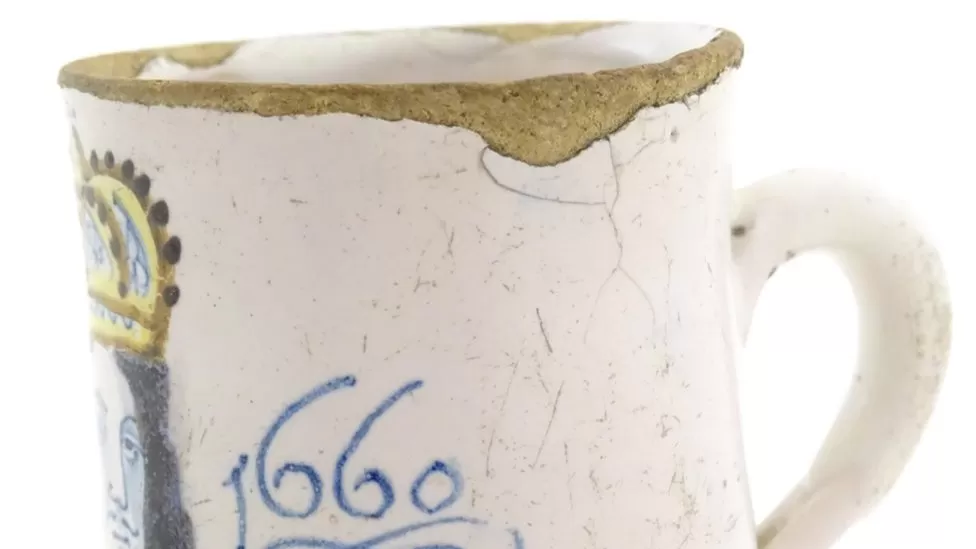 The mug was estimated to fetch £2000, yet achieved much more than that. This is despite the fact that carbon testing couldn't conclusively prove the mug was 360 years old. The auction house, Claydon Auctioneers, said that the sale of mug made the couple who found it 'very happy'.
Auctioneer Louise Gostelow sold the mug, and said that there had been a lot of interest early on. She also admitted that the mug could have sold for much more if its origin could have been verified.
"You don't see many of them and if the provenance could be verified, it could have sold for up to £70,000."