August 29
Copper Coins Are Minted In Japan For The First Time In 708CE
The first documented coinage that was used in Japan were copper coins called Wadōkaichin. They were first minted on the 29th of August 708CE following the discovery of large copper deposits within Japan in the early 8th century. The coinage was inspired by the Chinese Tang Dynasty coinage which was first minted in 621CE.
August 30
Netflix Was Founded In 1997
Netflix was founded by American entrepreneurs Reed Hastings and Marc Randolph. Netflix was originally a video-rental company, and later expanded into video streaming and production.
August 31
Indonesian Teenager Rescued After 7 Weeks At Sea
Aldi Novel Adilang was living on a fishing vessel, known as a rompong, which was anchored 78 miles from shore. His job was to stay on the floating wooden structure for months at a time to attract fish with a light. After the rope that anchored the structure to the sea bed broke off in heavy winds, it drifted away. Adilang survived at sea for 7 weeks, surviving by catching fish and drinking sea water he filtered through his shirt. He was discovered in Japanese waters near Guam by the MV Arpeggio vessel, and arrived in Japan on September 6, before flying back to Indonesia.
September 1
The Titanic Is Found On The Ocean Floor In 1985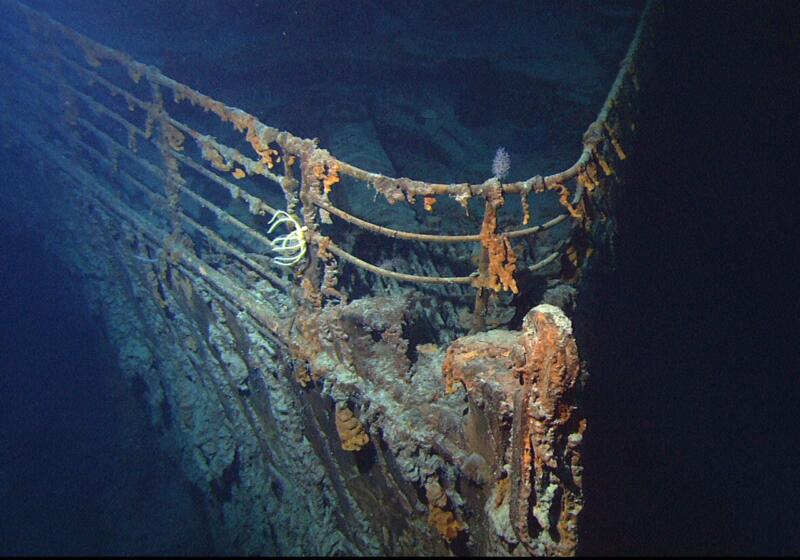 In a search led by American oceanographer, Robert Ballard, the wreck of The Titanic is found on the ocean floor, at a depth of 13,000 ft (4000 metres).
September 3
Frederick Douglass Escapes From Slavery Disguised As A Sailor in 1838
Frederick Douglass was a famous abolitionist back in the 1800s. Douglass was born into slavery, however, managed to escape dressed as a sailor. He became a famous speaker, and regularly consulted was President Abraham Lincoln on civil rights issues. He published several books which became bestsellers, including Narrative of the Life of Frederick Douglass, an American Slave.
September 4
First Roll-film Camera Is made In 1888
The first roll-film camera was patented on September 4 1888, by George Eastman.
Eastman was a former bank clerk, who created the camera after seeing how difficult it was to carry around conventional camera equipment of the day. After three years of experimenting in his mother's kitchen he created the Kodak, hat came loaded with a 100-exposure roll of film. When the roll was finished, the camera was sent back to the factory in Rochester, where it was reloaded and returned to the customer while the first roll was being processed. Eastman made photography accessible to millions of amateur photographers.