January 16
Ellen Johnson Sirleaf becomes the first female president of an African nation in 2006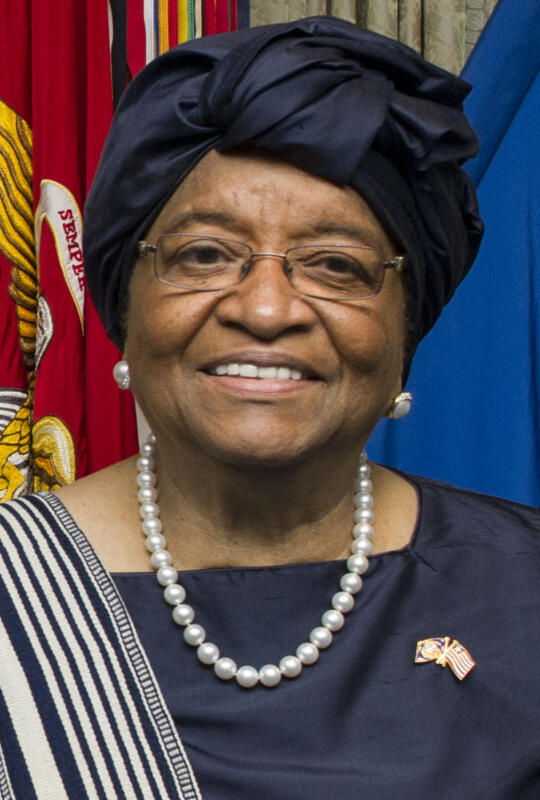 Ellen Johnson Sirleaf became the president of Liberia in 2006, making her the first female president of an African country. She led Liberia through an Ebola crisis, and reconciliation and recovery after Liberia's civil war, which lasted from 1989 to 1997. Johnson Sirleaf won the Nobel Peace Prize for 'her non-violent efforts to promote peace and her struggle for women's rights'.
---
January 17
James Earl Jones born on this day in 1931
James Earl Jones celebrates his 91st birthday today. The actor, known for his deep, resonant voice, famously provides the voice for Darth Vader in the Star Wars movies, and has continued to do so, even in the 2022 series Obi-wan Kenobi. Despite having one of the most easily-recognised voices, Jones was nearly mute for almost eight years of his childhood after suffering a stutter.
---
January 18
Edgar Allan Poe born on this day in in 1809
Edgar Allan Poe was born 214 years ago on this day. The prolific author known for his dark, gothic works, was the father of the modern detective knowledge.
---
January 20
Barack Obama is sworn into office on January 20 2009
Barack Obama was sworn in as the 44th President of the United States, and the first African-American to hold office.
---
January 21
First commercial Concorde flight takes off in 1976
The first commercial Concorde took to the skies on this day in 1976. It was built as a joint venture between the British and French. Only 14 Concorde planes were made before it was retired in 2003. Concorde was famous for its top speeds (2,179 km/h or 1354 mph), which is double the top speed of an a380. It was also famous for being incredibly loud, creating a sonic boom as it went faster than the speed of sound.
---
January 22
Fastest temperature change on record in 1943
On this day in 1943 the temperature changed rapidly in Spearfish, South Dakota. In the space of two minutes the temperature went from a frosty −20°C (-4°F) to a much more pleasant 7°C (45°F).