It is common knowledge that border collies are the smartest of all our canine friends. But this particular dog has shown itself to be particularly clever, after handing herself into the police.
Ten year-old Rosie became lost on a walk after hearing fireworks. The sheep-herding dog became frightened and bolted at the sounds, in her hometown of Loughborough, UK.
"She's very frightened of fireworks." Rosie's owner Steve said.
After seeing Rosie crawl under a bush, Steve ran over to try to coax her out, only to find she had disappeared again:
"I thought I'd find her cowering under it and be able to soothe her but she had gone into the council offices and when I got there, she had left and was nowhere to be seen."
Whilst Steve frantically searched for the frightened pooch, Rosie had found her way to the local police station.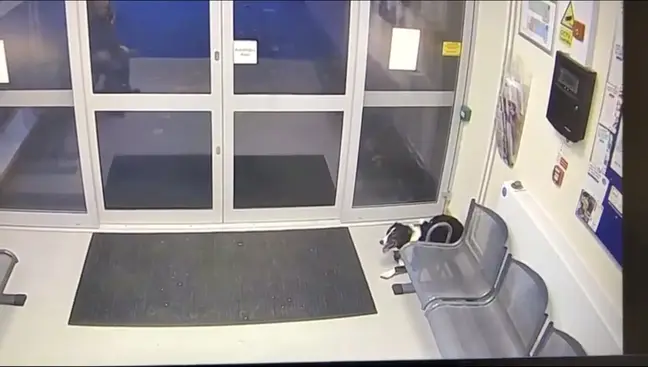 Steve's wife, Julie, received a call from the police letting her know that Rosie had turned up safely:
"I was so pleased and so happy she was safe and so proud of her that she was clever enough to find her way to the police station," she said.
"Steve was upset, he thought he lost her. He was searching but couldn't see her. The police phoned and asked if we had a black and white collie and that she had handed herself in."
Rosie was picked up by her family, and is now safe and sound, away from loud noises.